Skip to Content
About Herold & Mielenz, Inc.
At Herold & Mielenz, Inc., we didn't invent the first electric motor, but our great-great-great-grandfather did! The members of the Mielenz Family are direct descendants of Thomas Davenport, who is credited with inventing the first commercially successful electric motor in 1834. A blacksmith in Brandon, Vermont, Davenport began experimenting with electromagnets in 1831 and, by 1934, he constructed the first electric motor. Operated by battery, his first motor was used to propel a small car around a circular track, the first recorded instance of an electric railroad.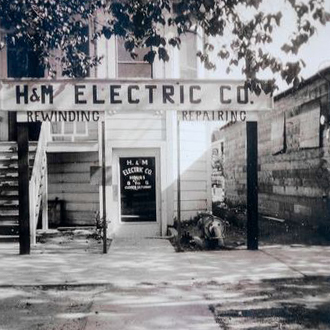 Proud Craftsmen Since 1945
We have worked closely with OEMs, industrial plants, and processing companies, solving their drive and motor problems and servicing their equipment needs. Each employee at Herold and Mielenz, Inc., is a qualified technician, educated in his or her field, experienced through years of work in the industry, and dedicated to making each project a product of true craftsmanship.
At Herold and Mielenz, Inc., we're proud of our enduring role as an industry leader, and we intend to uphold our standing as a strong force in the field by remaining true to the principles under which we've operated for the past 75 years: understanding our customers' needs, paying close attention to every detail of every project, and standing firmly behind our work.
Speak With One of Our Experts Today