Skip to Content
Expert Machine Work for the Modern Age
At Herold & Mielenz, our expert machine work serves to increase the durability and lifespan of your mechanical components and keep your operation's productivity high. Unlike other machinists in our area, we offer some of the most modern and complex processes to do just that, including dynamic balancing, hard facing, and thermal spraying.
Take some time to review our offers to see just how Herold & Mielenz can help keep your projects up to speed.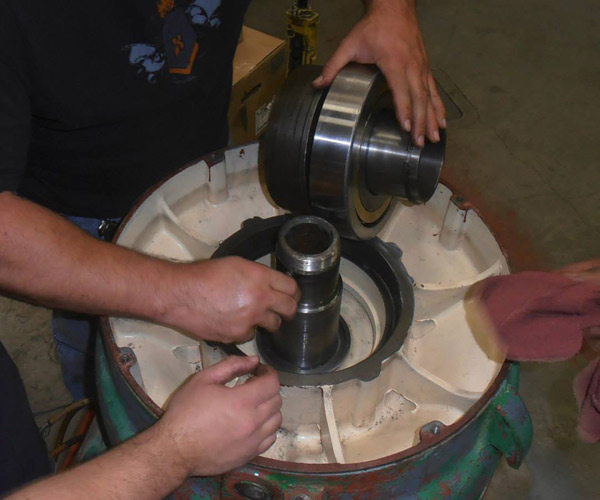 Dynamic Balancing
Equipment downtime and poor reliability can severely affect production and your company's profitability. Herold & Mielenz takes great care in providing dynamic balancing services that improve the availability and reliability of your critical rotating machinery.
Hard Facing
Hard facing is a low-cost method of depositing wear-resistant surfaces on metal components to extend service life. Although the process is used primarily to restore worn parts to usable condition, hard facing can also be applied to new components before being placed into service to extend their serviceable life.
Metal Thermal Spraying
The thermal spraying coating process uses heated or melted metals to cover the surface of particular mechanical components. It provides a thick coating (ranging anywhere from 20 micrometers to several millimeters) over a large area; safeguarding and prolonging the life and capabilities of that component.
Speak With One of Our Experts Today